Sign Up
Ready
Building Community
Ownership one Investor
at a time
Move from Owing to Owning.
Join your neighbors and invest
in your Community.
#InvestCIT
The Community Investment Trust (CIT) builds the possibility to strengthen communities and create empowered lives. The CIT offers a long-term path to collective, communal ownership of real-estate for investors from $10 - $100 /month. Ultimately, we are committed to working together to build more productive and resilient communities across the country.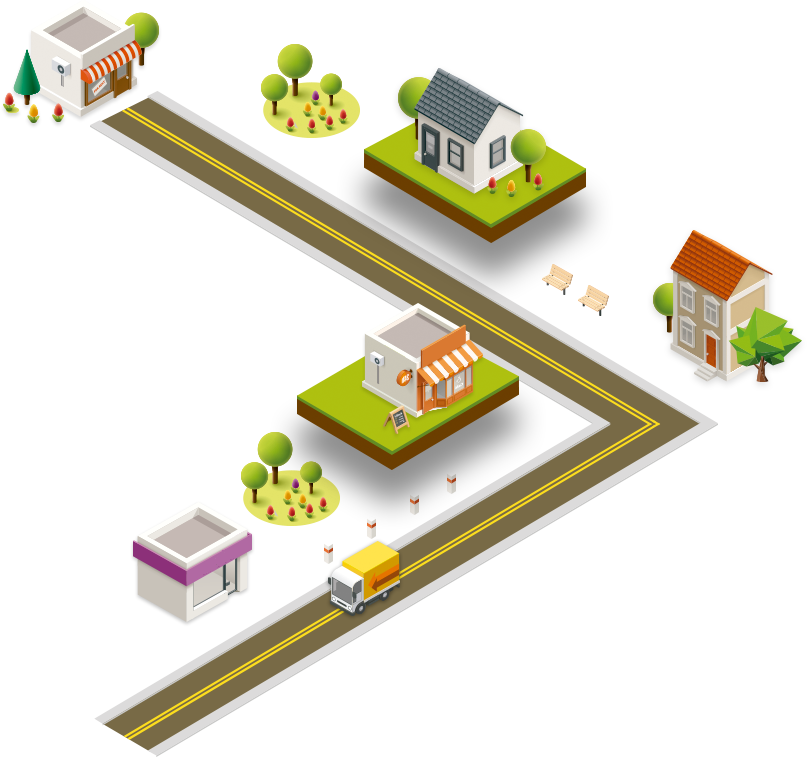 What is CIT?
The Community Investment Trust (CIT) is a low-dollar, loss protected investment opportunity for all residents. Through the CIT, investors build equity in a thriving and diverse commercial property.
The CIT aims to help all residents benefit from economic prosperity and build community connection through financial inclusion. We believe that Ownership Matters.
Our first CIT is in east Portland (Oregon) and is open to all those who live within zip codes 97216, 97230, 97233 or 97236.
Investors make money by following our Learn-Invest-Profit steps:
Through the CIT class, investors LEARN how to Move from Owing to Owning, then enroll to INVEST $10, $25, $50, or $100 per month.

As time passes, investors buy more shares in the building. During that time, the property appreciates, and the loan owed on the property goes down.
The combination of the two factors increases the value of the CIT shares.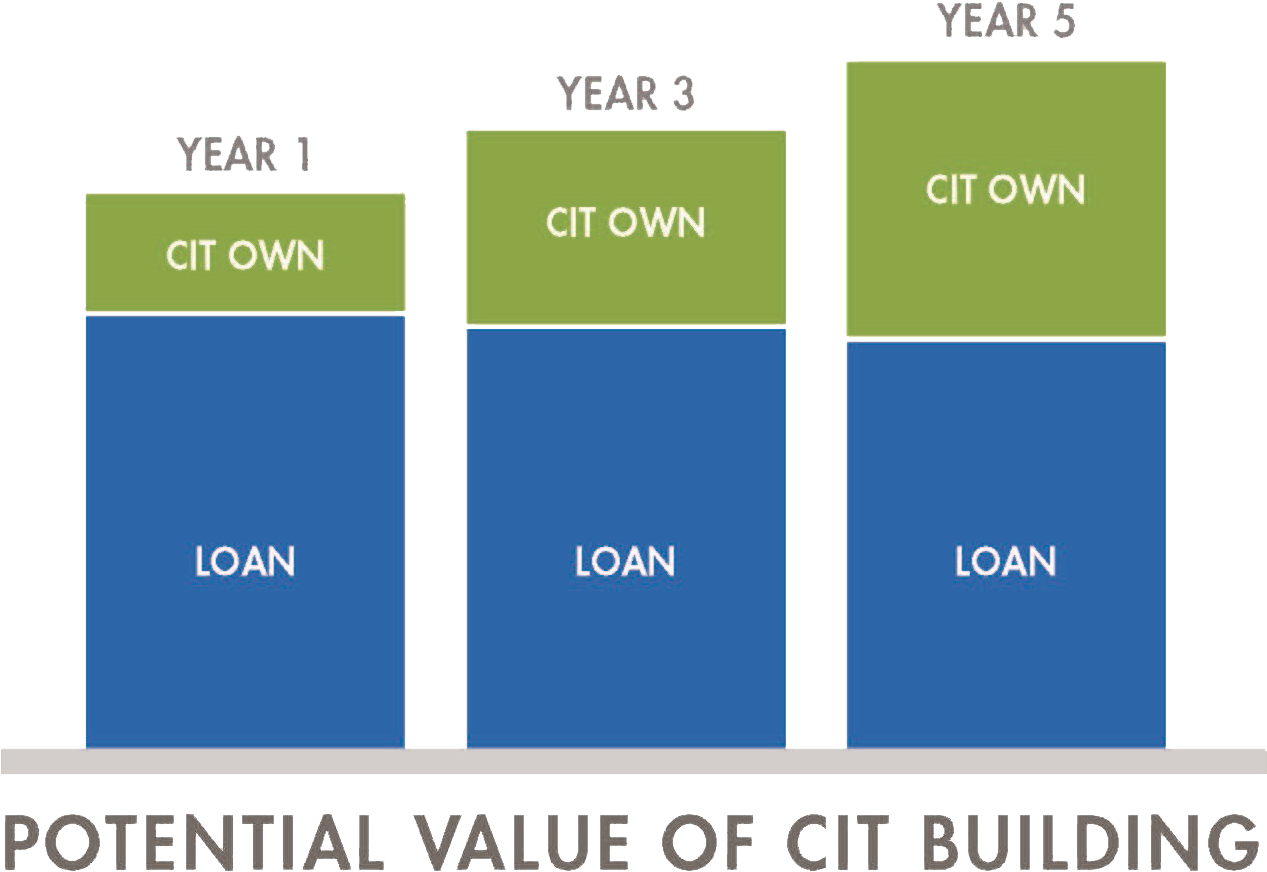 During the year the building tenants pay rent and expenses for the property. When there is money in the end that is PROFIT, investors receive an annual dividend.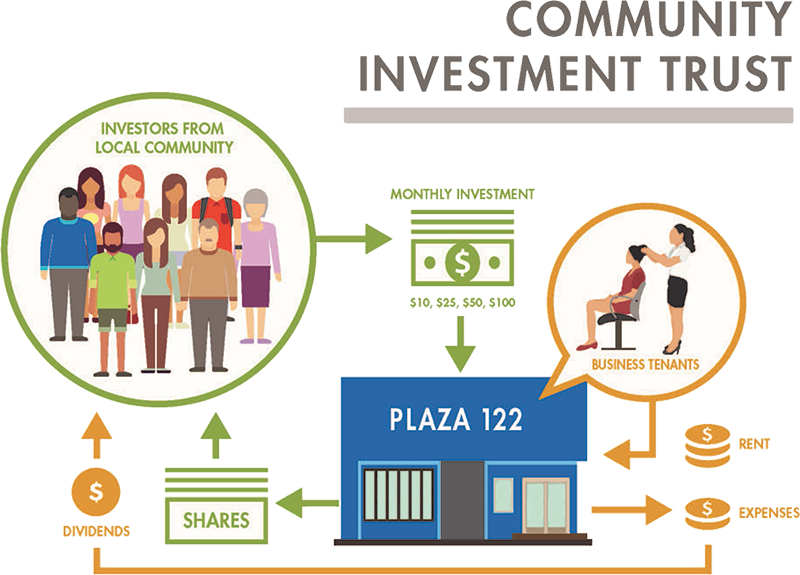 What sets the CIT model apart is that we have built-in a provision to protect the shareholder's investment from losses through a Letter of Credit.
Reasons to invest
Financial
Start investing and build assets
Earn Annual Dividend (minimum 2%)
See the value of your shares appreciate over time with the appreciation of the property value and the pay-down of commercial mortgage
Build your investment that's protected from loss
You can cash out at any time and every year you know what your sale price will be
Thriving Businesses
See businesses prosper in your community
Successful tenants means successful investment
Create job opportunities in your neighborhood
Community Health & Engagement
See your neighborhood change around thriving businesses
All can participate in an economic transformation and benefit from it
When the wider community owns a property they will take better care of it
Increase visibility for the project and the community while creating a formal and informal hub for business and community events
Meet your neighbors and learn why and how they get engaged and invested in their own community